Name
Punch - Counterpunch
Faction
Autobot
Function
Secret Agent
Alt Mode
Counterpunch / Car
Type
FC
Profile
"In my business, there are no friends, only suspects."
Punch is an Autobot secret agent. He is an infiltration expert, and has been known to pose as a Decepticon behind enemy lines for days at a time. Always calm and cool-headed, Punch is a robot of few words, prefering to let his actions speak for him. He reveals little of his true self to anyone, and secretly worries that he is becoming too comfortable with his Decepticon disguises. As a car, maximum speed is 160mph. In robot mode, is armed with twin mortar launchers and a photon cannon. A veteran in the Autobot ranks, Punch is generally unwilling to work with rookies, afraid they will blow his cover.
History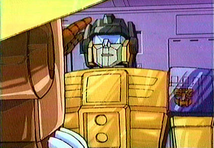 Notes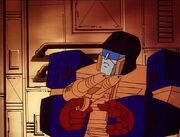 Logs of Punch (expand below)
Punch's Logs
LogGrabber - 43 page(s) found in 0.247 sec. (2017/07/22 13:07:49)
Logs of Counterpunch (expand below)
Logs of Counterpunch
LogGrabber - 16 page(s) found in 0.137 sec. (2017/07/22 13:07:49)
Players
October '13 - AriTheMusical
Ad blocker interference detected!
Wikia is a free-to-use site that makes money from advertising. We have a modified experience for viewers using ad blockers

Wikia is not accessible if you've made further modifications. Remove the custom ad blocker rule(s) and the page will load as expected.