Name
Slag
Faction
Autobot
Function
Flamethrower
Alt Mode
Triceratops
Type
FC
Profile
"I have no need for friends, even less for enemies."
Enjoys melting enemies into pools of liquid metal. Like his fellow Dinobots, resents the authority of Rodimus Prime. Rash, not too bright, nasty and disruptive, often brawling with comrades. Often the other Autobots won't help when he's in trouble. Shoots 3000 C flame up to 80 feet from mouth. Enormous strength -- can shatter brick wall with his head. Uses electron blaster in robot mode.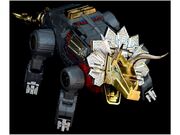 History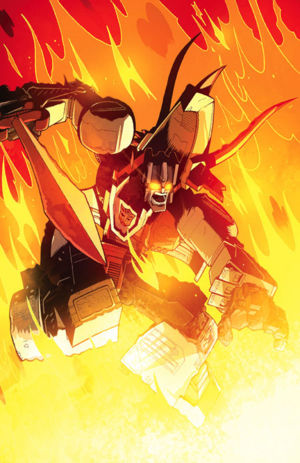 Created by Wheeljack; made from sugar, spice, and everything nice.
Notes
Like the color blue? Slag likes red. Do you like twinkies? Slag likes ho-hos. Do you think Donatello is the best ninja turtle? Slag hates the color purple, thinks scientists are worthless, is under the impression Donatello is a loser, and thinks Raphael is the best one. See where I'm going with this? It doesn't matter what you like, Slag will disagree... ...that's just how he rolls.
Thoroughly enjoys tormenting Air Raid. I wonder why.
Voice actor: Neil Ross
Logs
LogGrabber - 41 page(s) found in 0.225 sec. (2017/08/05 22:47:14)
Players
Ad blocker interference detected!
Wikia is a free-to-use site that makes money from advertising. We have a modified experience for viewers using ad blockers

Wikia is not accessible if you've made further modifications. Remove the custom ad blocker rule(s) and the page will load as expected.