Summary
Why didn't the Decepticons think of an aerial gestalt first? A high-risk medical procedure to stabilize badly injured Decepticon warriors soon takes on a life of its own!
Plot
Notes
Vindicator's component parts are named Stratocons.
Logs
Medical Instability - Bandit and Catechism have been repaired from their valiant defense against the transorganic xenomorphs, but has permanent damage been done?
Stabilizing Catechism - Decreasing stability in Catechism and Bandit gets further exacberated, putting two of Aerospace's finest in danger. Several jets are pulled in to lend their processors in more than one way to save them.
Neural Net Expansion - After Catechism's damage fails to be stabilized, more Decepticons are volunteered under questionable circumstances to help.
Did You Do Your Hair? - Jetfire surmises that there is something definitely different about a recharge-deprived Fusillade, but doesn't quite figure out that it's gestalt technology sitting in her joints.
Naming the Gestalt - Scrapper reviews Catechism's and Fusillade's progress, and asks them what they want to name their gestalt.
Pride and Explosions - Catechism gets her first demolition lesson, and the Stratocons-to-be discuss Magma.
Magma's Dilemma - Fusillade travels to the brig to get a better understanding of one of the gestalt members who isn't taking very well to the forced conversion.
Hooray, We're Still Alive! - Catechism and Fusillade try to figure out what to do with unhappy Magma while they drink and entertain Sweeps.
Vindicator Destroys Panama - The Decepticons introduce Earth to the flying gestalt Vindicator, while the Autobots race to save the Panama Canal!
Vindicator No More - Soundwave begins to install the spacetile that will allow Fusillade to become space capable, but claims that some of the other modifications have a tremendous price.
Image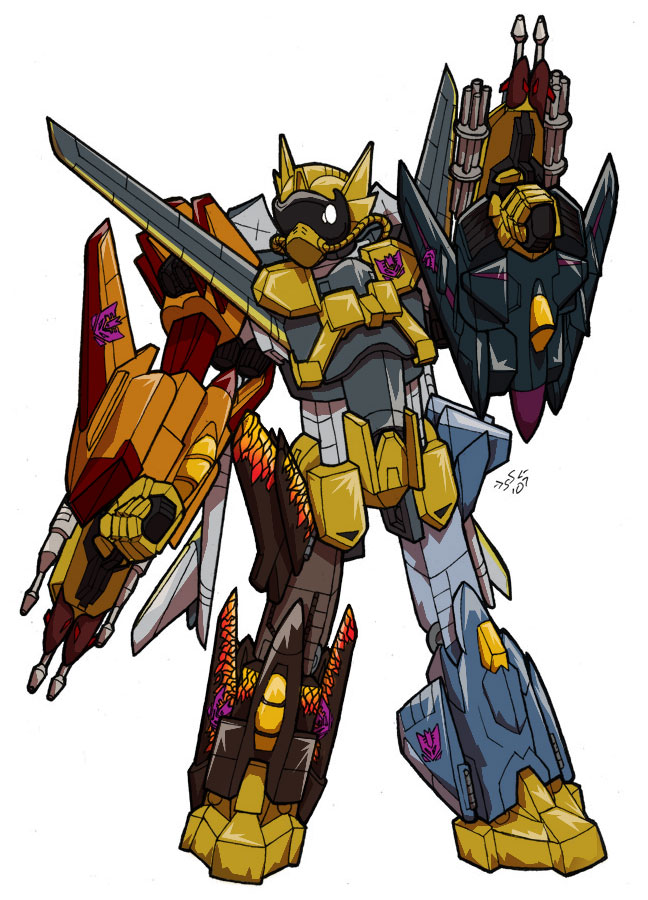 Ad blocker interference detected!
Wikia is a free-to-use site that makes money from advertising. We have a modified experience for viewers using ad blockers

Wikia is not accessible if you've made further modifications. Remove the custom ad blocker rule(s) and the page will load as expected.